Scarecrow Stroll!
I am SO excited to be a sponsor for the Downtown Cranford 10th Annual Scarecrow Stroll, from October 24 – November 5!
This is an event that my family looks forward to each and every year. My kids love participating in it, and have gone from wee babes in strollers pointing to bright and shiny 'crows, to working on their own creations with their school class (ok, now I need a tissue!)
At each Scarecrow Stroll, I'm always amazed and awed at the creativity of folks in this town. I've caught a few sneak peeks at scarecrows in progress, and this looks to be the best year yet! The "flowerpot" scarecrow above is featured outside downtown salon The Porch!  And check out the Cranford Newcomers Club hard at work on this beauty, at local crafting business Embellish: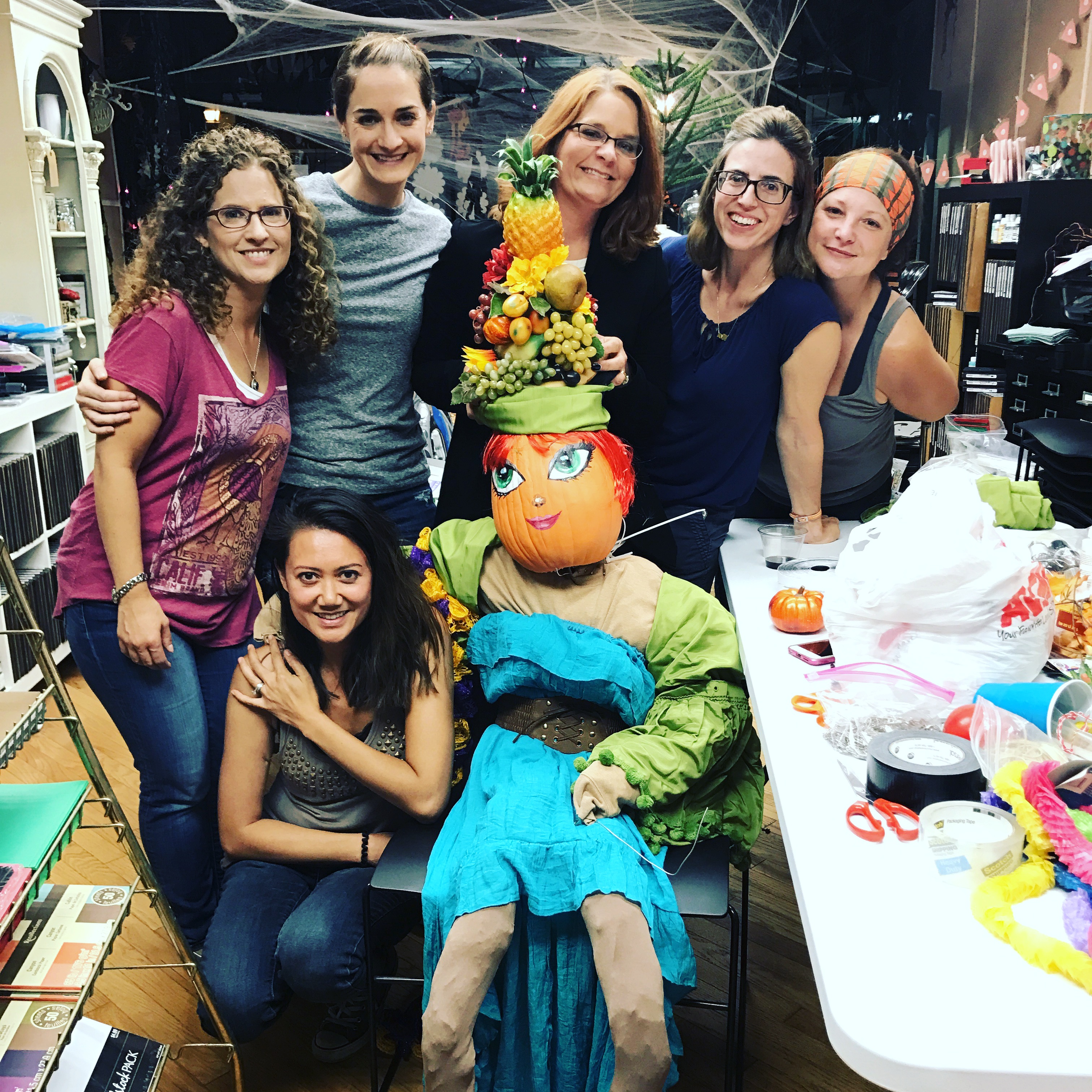 What is the Scarecrow Stroll?
Every year, Downtown Cranford invites local businesses, organizations, and residents to dream up and create their own scarecrow! Entries are displayed throughout the downtown area.  Residents are invited to "stroll" downtown, and vote for their favorites. Ballots can be dropped in the orange scarecrow mailbox at Eastman Plaza.
And to up the awesome, there will also be a special Nighttime Stroll on Friday October 27 from 6-8pm.  Stop in at Eastman Clock Plaza to get your glowstick, enjoy music and treats, and get a complementary Scarecrow Stroll tote bag (first come first served)!
Stroll, enjoy the amazing creativity, and don't forget to vote for your favorite!
See you there!