AR Workshop: Getting in touch with my inner "craft-inista"
I recently had the chance to check out AR Workshop in downtown Westfield!  I am the first to admit I am not particularly crafty, with yards of purchased fabrics and piles of various crafting tools enthusiastically purchased and then terribly neglected over the years.   So the thought of making my own sign *myself* seemed daunting.
But I figured it would be fun and I really wanted to get my clients a special and personalized closing gift, so I signed up online at www.arworkshop.com/westfield, and off I went to a workshop.
I was warmly greeted at the door by Joanna, and given lots of time to browse to pick the scheme I wanted.  Then it was time to belly up to the Paint Bar:
I think this was actually the hardest part of the whole experience…there are really so many terrific designs, and colors to choose from, and it was hard to decide, but Joanna provided great guidance and suggestions for which types of paint to pick with certain color stains, and which colors to use for different font sizes.
There are also lots of samples for you to be inspired by: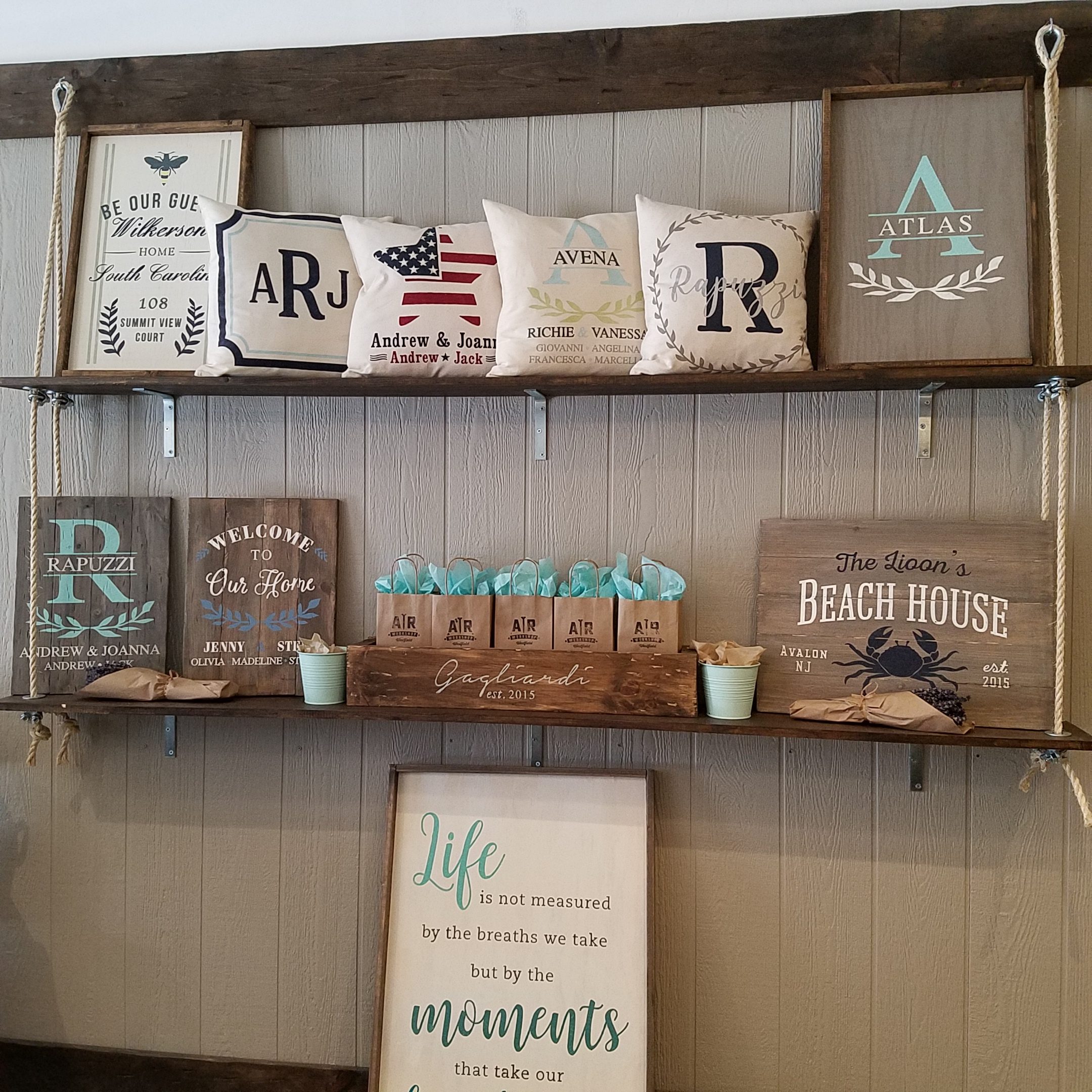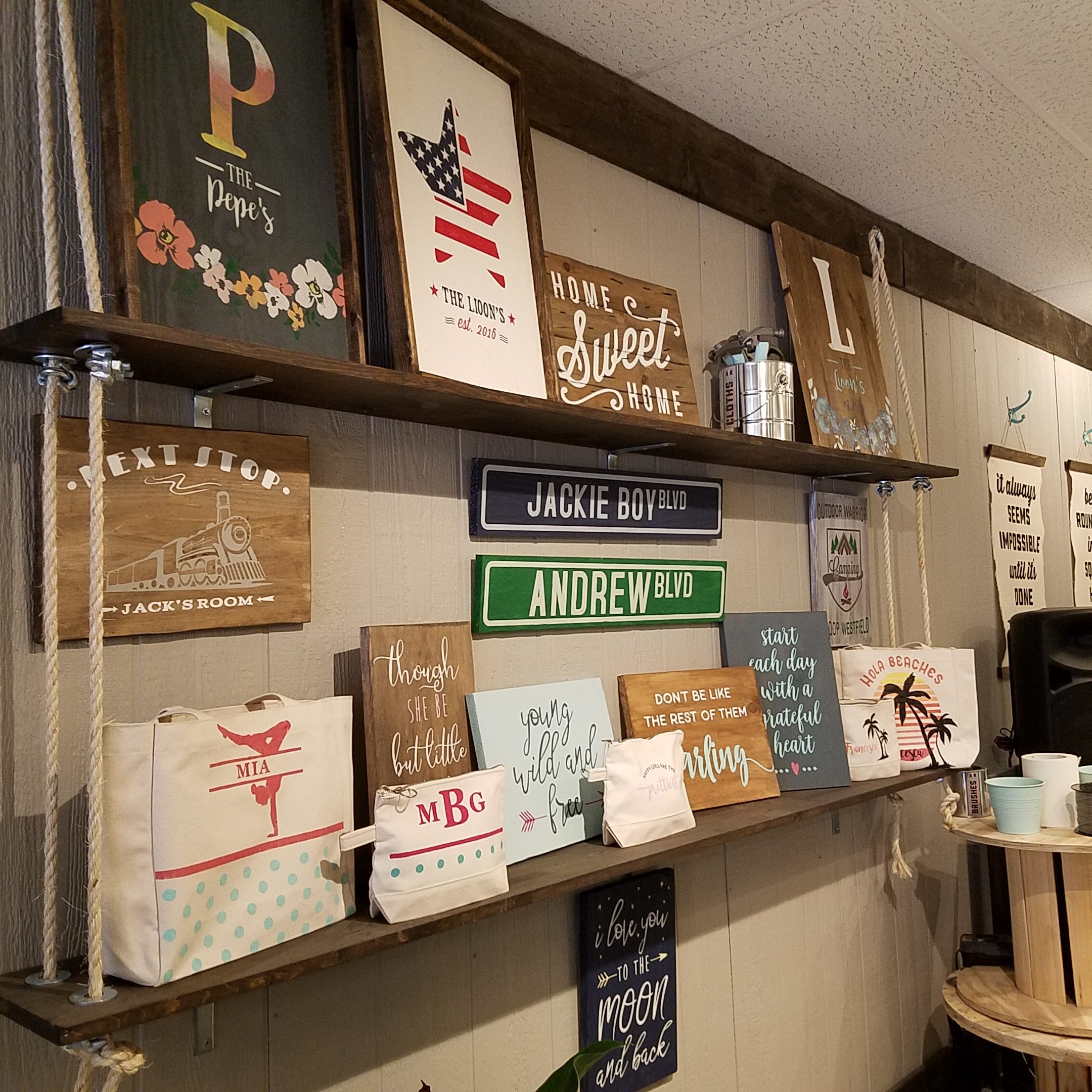 So cute!
The process was really easy, and was broken down into very tiny steps, and Joanna was there to help at each and every turn.
After a while, I had my finished product, which Joanna wrapped beautifully: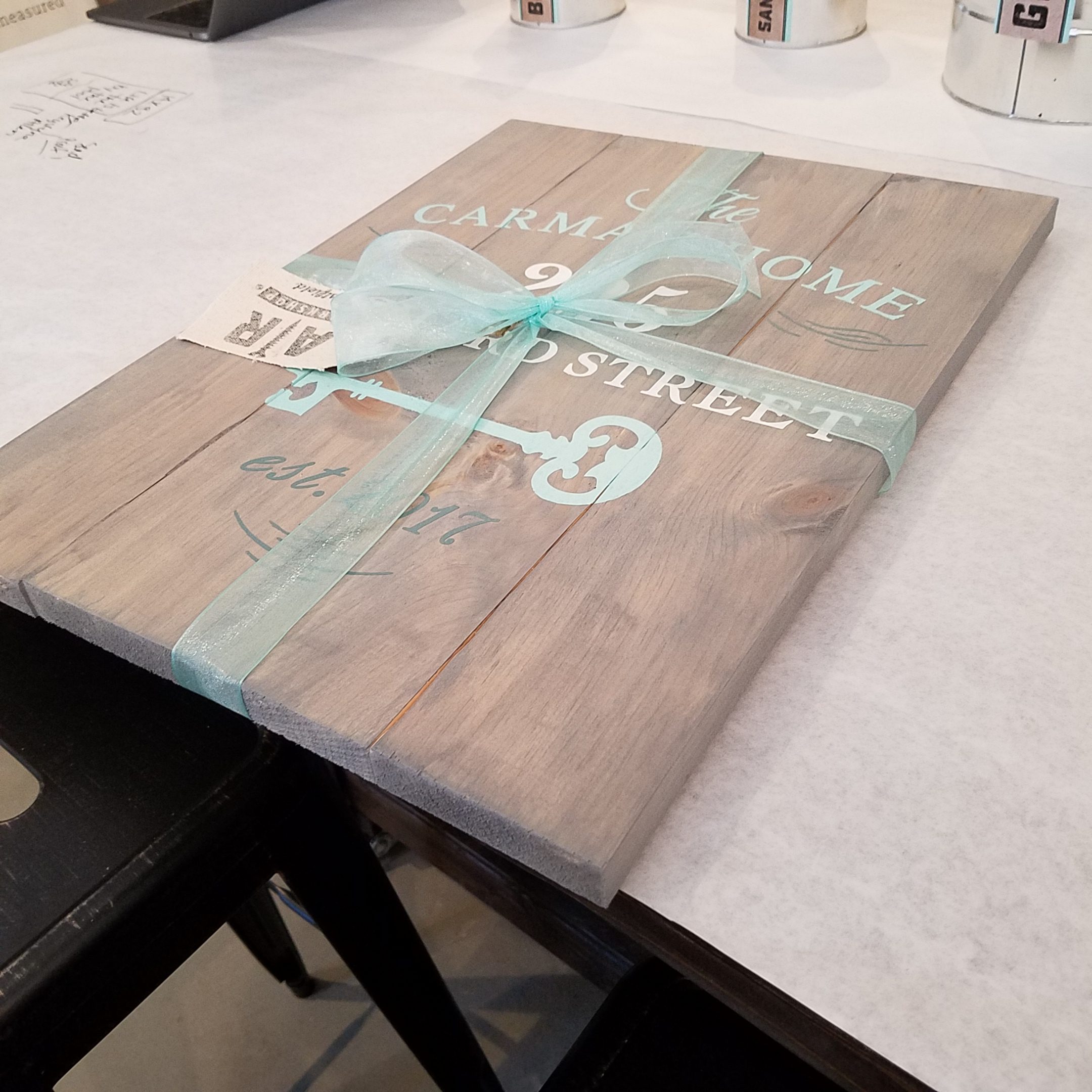 I loved it! And my clients did too 🙂
I cannot wait to return for future client gifts, and even have a few projects in mind for my home as well.  Joanna also mentioned that for only an extra $10, they will do the work for you, so you place your order and pick it up within a day or two. How awesome is that!?
Thanks to Joanna and AR Workshop for a wonderful experience and a beautiful sign! See you soon!